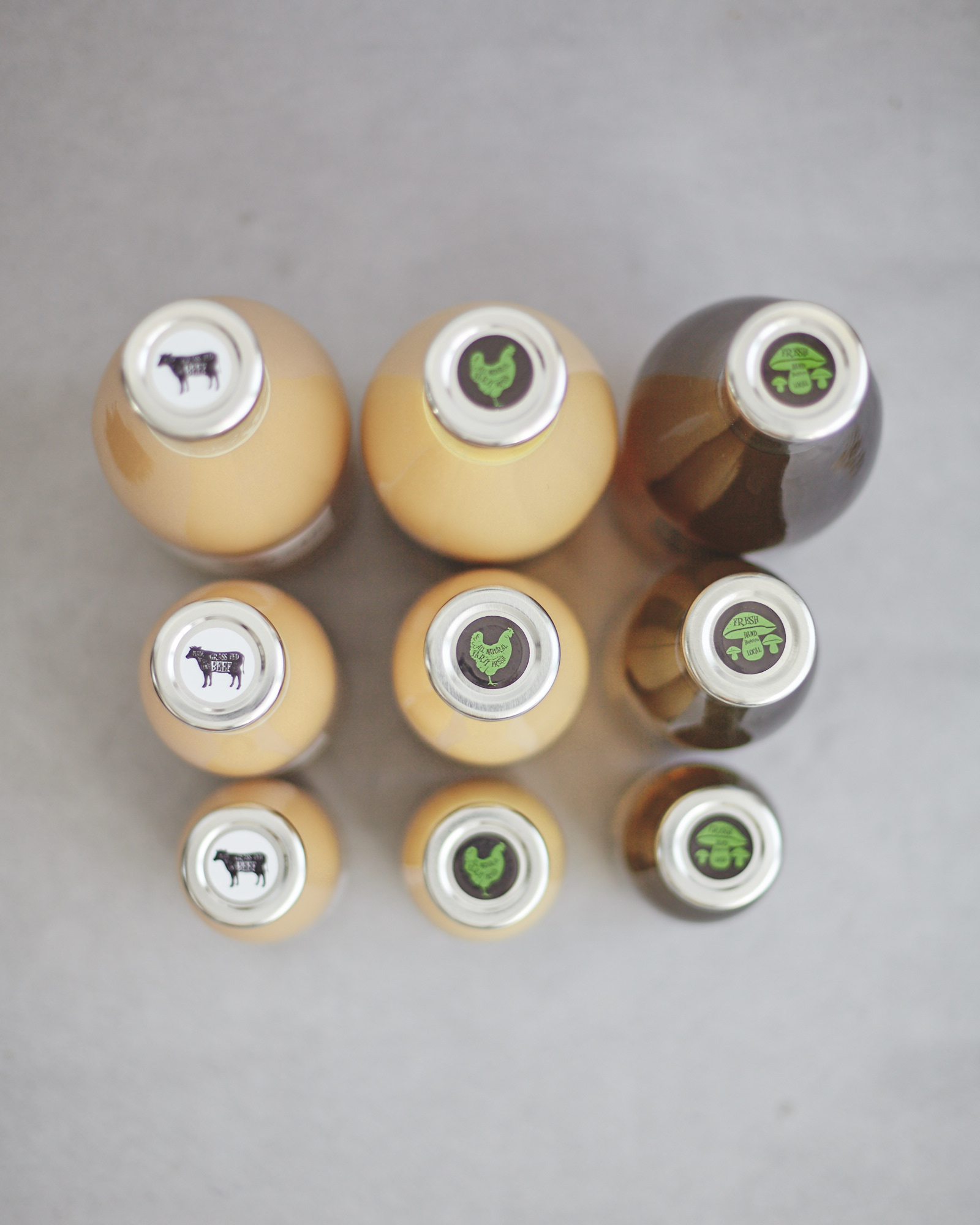 Six-a-day broth cleanse
Our bone & broth cleanse consists of 18 500ml bottles of our super-healthy and delicious broths to be taken over three days. If you are vegetarian or require a customised cleanse, please fill up the "Special Order Form" that will appear once you click on the "Add to Cart" button below.
Each broth cleanse package has 6 bottles (500ml each) of beef bone broth, 6 bottles of chicken bone broth and 6 bottles of vegetable broth. It includes samples of our add-ins to be infused in your broth.